Exploring Hidden Gems: 9 Underrated Destinations in NSW
When you think of iconic destinations in New South Wales, things that come to mind include Sydney, the Blue Mountains, and the Hunter Valley. However, beyond these well-known spots lies a treasure trove of hidden gems waiting for you to explore them!
Let's go on a journey through some underrated destinations in NSW, each with its unique charm and allure. Whether you prefer pristine beaches, lush countryside, or vibrant cultural experiences, you'll find something to captivate your heart in these less-travelled corners of the state.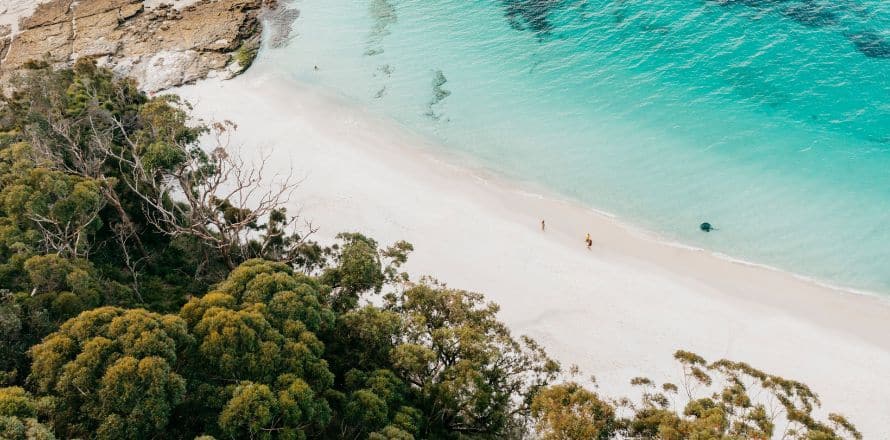 Murrays Beach, Destination NSW
Jervis Bay: Where Paradise Meets the Sea
Jervis Bay is a coastal paradise renowned for its stunning white-sand beaches, crystal-clear waters, and marine life. Here, you can indulge the family in a classic day of beachcombing, swimming, and water sports. If you're lucky, you may even get the chance to spot some dolphins frolicking in the bay!
The nearby Booderee National Park, with its pristine landscapes and Aboriginal heritage, is also something to add to any nature enthusiast's itinerary.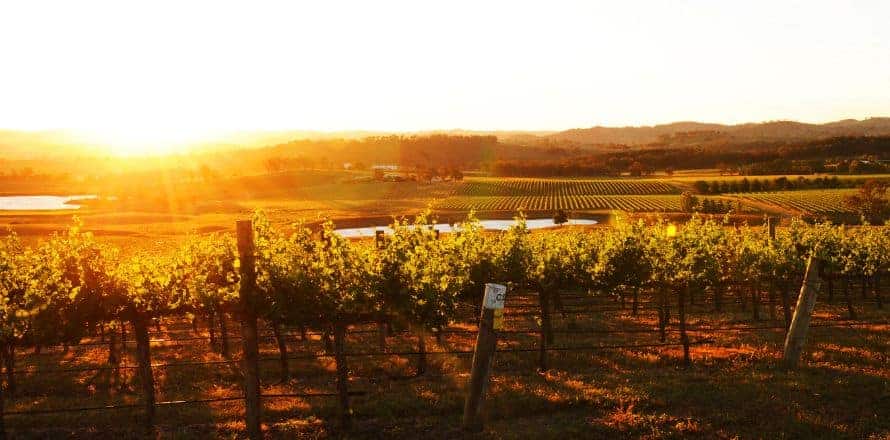 Mudgee, Destination NSW
Mudgee: Wine And Tranquility In The Countryside
Mudgee offers a serene escape to the countryside. While Hunter Valley often steals the wine-tasting spotlight, Mudgee quietly produces some of the region's finest wines.
Visit the local wineries, savour gourmet delights, and soak in the picturesque countryside scenery. It's the perfect place for a laid-back and romantic weekend getaway in NSW.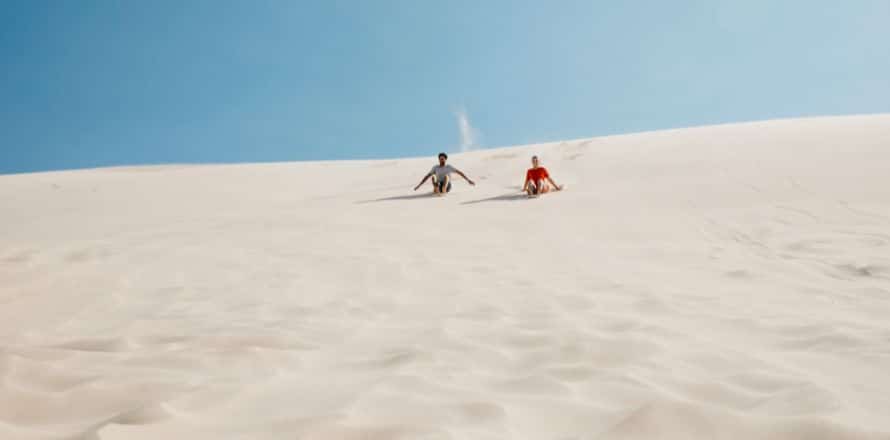 Stockton Sand Dunes, Destination NSW
Port Stephens: Coastal Bliss and Whale Watching
Just a few hours' drive north of Sydney, Port Stephens beckons with its beautiful beaches and abundant marine life. This is a coastal paradise and one to add to any NSW road trip itinerary!
Don't miss the chance to go whale watching during the migration season. Also, if you're feeling adventurous, try sandboarding down the towering Stockton Sand Dunes. There's fun to be had for the whole family in Port Stephens!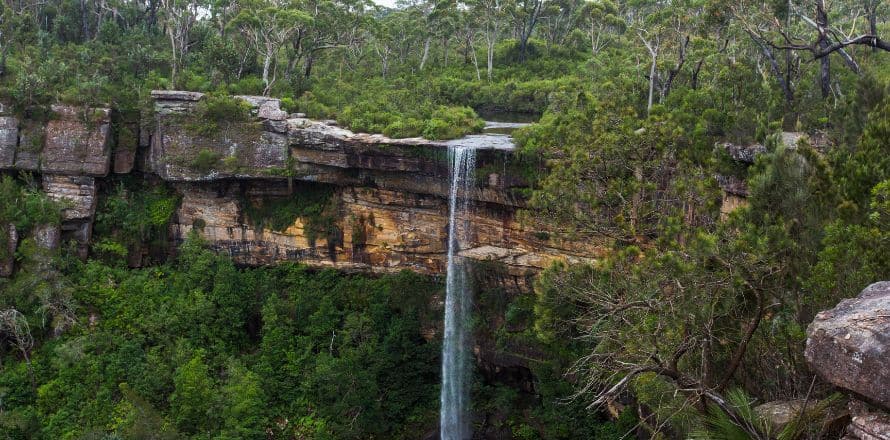 Gerringong Falls, Destination NSW
Kangaroo Valley: Nature's Hideaway
Accessible by road, Kangaroo Valley is a tranquil haven nestled between the Southern Highlands and the South Coast. This hidden gem boasts lush landscapes, charming villages, and outdoor adventures like kayaking and bushwalking. The Kangaroo River winds its way through the valley, offering opportunities for leisurely swims and picnics.
Whether it's a family trip or a romantic escape, there's plenty to do and see in Kangaroo Valley.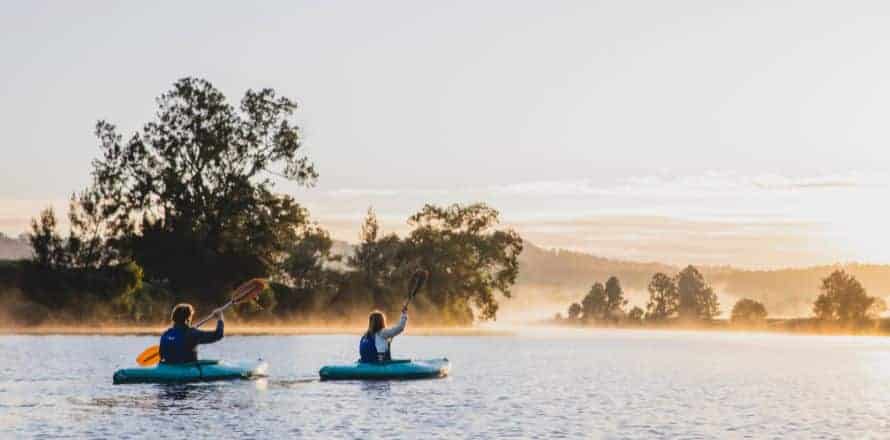 Bellingen River, Destination NSW
Bellingen: Artistic and Bohemian Retreat
Bellingen is a haven for artists and free spirits. Its vibrant arts scene, local markets, and artistic culture are a testament to its bohemian spirit. The nearby Bellinger River also provides the best destination for swimming and canoeing. Not to mention that the surrounding landscapes are perfect for exploration!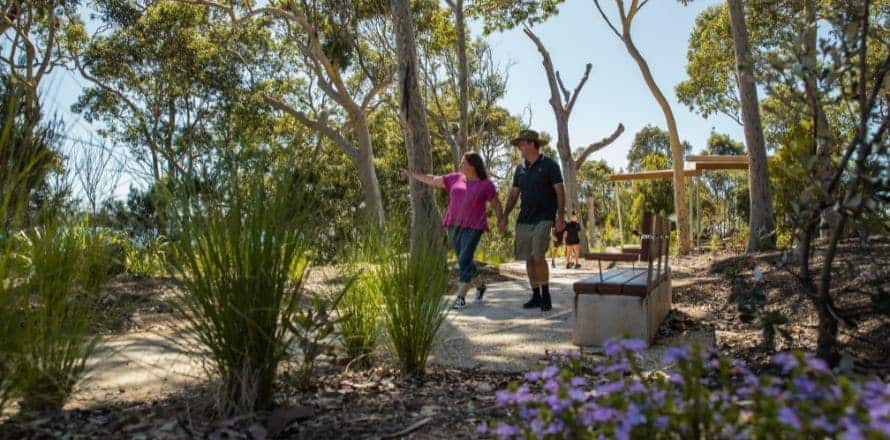 Batemans Bay Sculpture Walk, Destination NSW
Batemans Bay: Coastal Bliss with Fresh Seafood
Batemans Bay is a coastal town known for its pristine beaches and exceptional seafood. This charming destination offers a relaxed beach atmosphere, and the nearby Murramarang National Park is a natural wonderland waiting to be explored.
Freshly caught seafood is a must-try when visiting the local eateries!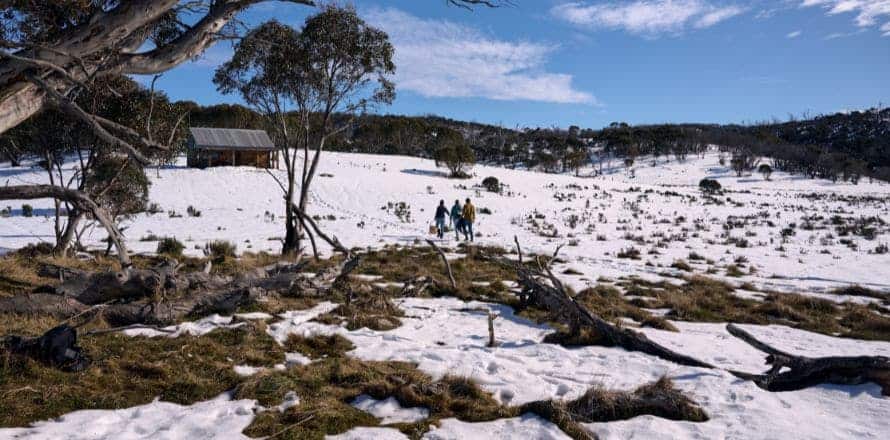 Snowy Mountains, Destination NSW
The Snowy Mountains: Alpine Adventures All Year Round
Easily accessible by road throughout most of the year, the Snowy Mountains offer an array of outdoor adventures no matter what season it is. While not entirely underrated, this region often plays second fiddle to some of the more famous alpine destinations.
Ski down the slopes in winter, and in the summer, explore hiking trails, go mountain biking, or enjoy fishing in the alpine lakes. The stunning alpine scenery is a year-round draw!
Griffith: Italian Flavors and Wine Delights
Griffith is a hidden gem in the heart of the Riverina region. Its Italian heritage is evident in its culinary delights, making it a food and wine lover's paradise. Explore the local wineries, indulge in Italian cuisine, and discover the unique charm of this lesser-known destination.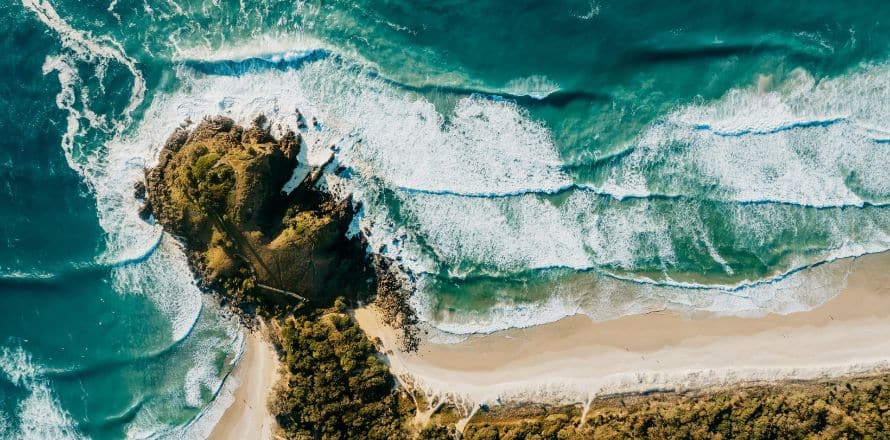 Cabarita Beach, Destination NSW
The Northern Rivers: Beaches, Rainforests, and Culture
Accessible by road, the Northern Rivers region encompasses places like Lismore, Nimbin, and Byron Bay. While Byron Bay is famous, exploring the surrounding Northern Rivers area reveals serene beaches, lush rainforests, and unique cultural experiences. This is sure to be a journey that goes beyond the well-trodden paths of familiar NSW destinations.
It's Time To Set Off On A Road Trip Across NSW!
New South Wales is a land of hidden treasures, waiting to be uncovered by intrepid travellers. From the pristine shores of Jervis Bay to the tranquil countryside of Mudgee and the artistic flair of Bellingen, these underrated destinations offer a diverse range of experiences accessible by road.
So, pack your bags and hit the road to discover the lesser-known, but equally enchanting, corners of NSW. These hidden gems are ready to steal your heart and create memories that will last a lifetime!
It's time to book your campervan hire in Australia now! GoCheap Campervans has branches in some of Australia's most iconic destinations so you can freely explore the country from top to bottom! Head on over to our website to book your campervan today!