Planning An Unforgettable Campervan Itinerary: Travelling Across Australia
The allure of an Australian campervan journey is undeniable, with a thrilling blend of freedom, exploration, and stunning natural beauty.
Of course, planning your budget campervan adventure requires careful consideration and thoughtful preparation! So get ready to delve into the art of creating an unforgettable campervan itinerary that will take you across the diverse landscapes of Australia!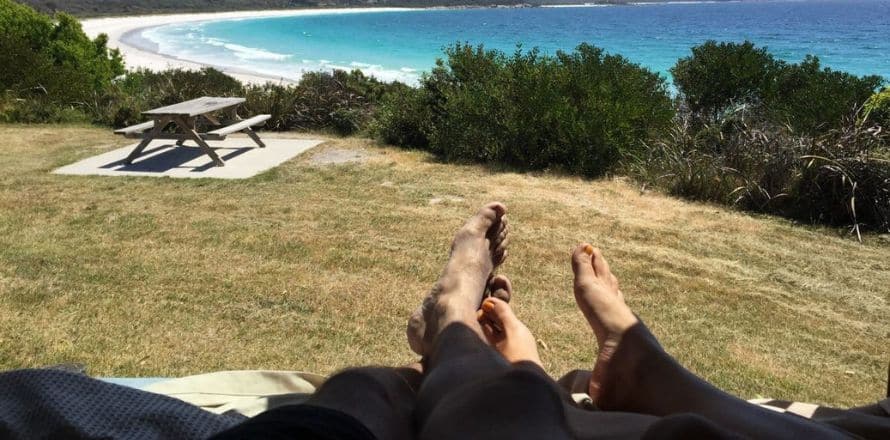 Embracing Van Life In Australia
Australia is painted with wonders, and a campervan itinerary lets you be the artist of your adventure! With vast landscapes, pristine beaches, lush rainforests, and arid Outback, there are so many thrilling destinations for an affordable campervan adventure.
The road is your playground, and while spontaneity is your best friend, a carefully planned itinerary allows you to get the most out of your journey.
Plan VS. Play: Finding The Balance
Structure meets surprise in the perfect road trip cocktail! Start with a sprinkle of must-see landmarks and a dash of exploration time. Mix in driving hours, rest stops, and time for "Wow, what's that?!" moments. Let it marinate in flexibility, and voilà! You've got a road trip recipe that's tasty and adaptable.
Unexpected discoveries often lead to some of the best memories. Plan a loose timeline that won't be thrown off by last-minute changes or extended stays – trust us, Australia has many wonders that will steal your heart!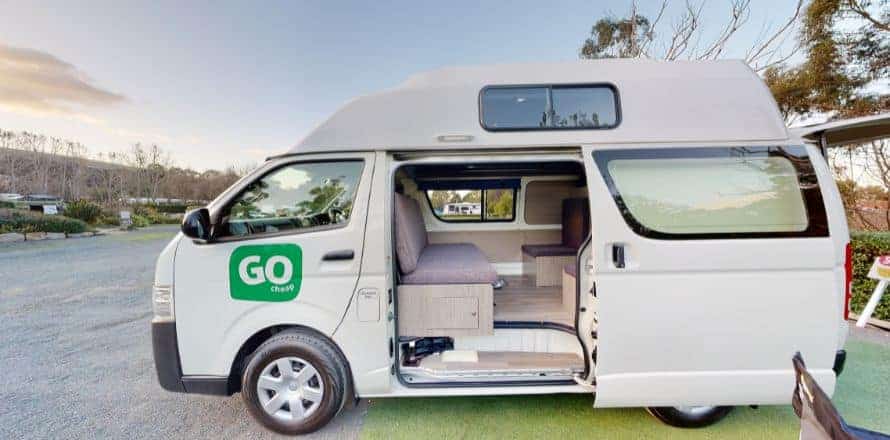 Picking Your Ride And Route
Selecting the right campervan is like choosing a travel companion – it needs to vibe with your style. Whether you're rolling in a cosy Hi Top or a spacious 6-berth campervan, it's all about comfort and convenience.
And what about your route? Will it be the winding Great Ocean Road, the outback tracks, or the tropical wonders of Queensland? Decisions, decisions! Choosing the right campervan will be the first step to having a great budget holiday in Australia.
Plotting Your Course: Must-Visit Landmarks and Hidden Treasures
Australia is your oyster, and it's time to shuck some experiences! From the iconic Sydney Opera House to the surreal beauty of the Great Barrier Reef, each stop is a pearl of its own. But don't just stick to the classics – dive into local towns, quirky eateries, and those magical spots that aren't on every tourist's radar.
Australia's allure lies in its diversity. Whether you're a nature lover, frenzied foodie, or history buff, your itinerary should reflect the interests of yourself and your companions!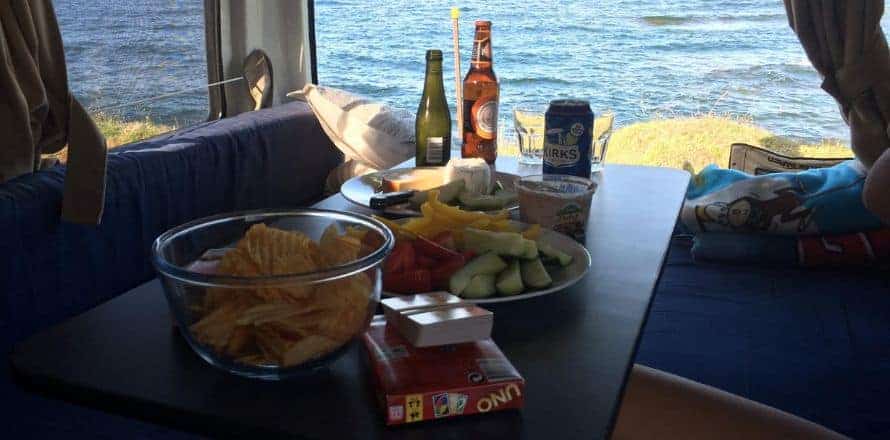 Navigating Practicalities: Accommodation and Supplies
Booking accommodations and loading up on supplies is like setting the stage for your adventure. Research and book well in advance to avoid any last-minute panic. Whether you're a camper who appreciates the modern comforts of electricity, water, or even Wi-Fi, or whether you're keen to immerse yourself in the heart of nature, the choice is yours!
When it comes to food, embrace local flavours or whip up your signature campfire recipes. Gourmet dining under the stars? Yes, please! Stock up on supplies before hitting the road—pack essentials like food, water and personal items. We'll provide the rest!
Mingling With The Locals
A budget campervan holiday in Australia means hole-in-the-wall dining and home-cooked meals! Seek out farmers' markets, roadside stalls, and local eateries to give yourself a taste of regional delicacies. Fresh seafood in Tasmania, wine in the Barossa Valley, and indigenous cuisine in the heart of the Outback. So many doors to new dining experiences open when you engage with the locals!
Navigate Like A Pro
The roads in Australia can throw a curveball or two, so be prepared for both smooth highways and curvy mountain trails! Get yourself acquainted with the road rules and signs if you're not local and plan your driving time carefully to avoid any sleepiness on the road.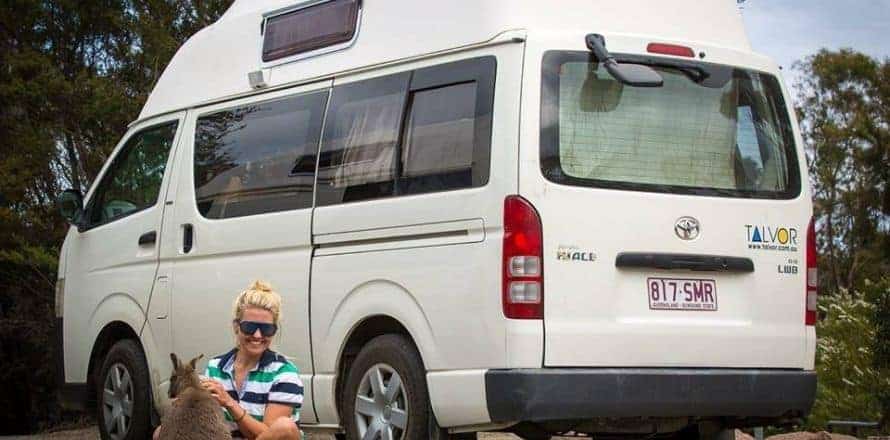 Leave No Trace, Respect The Place
Mother Nature is our co-pilot, so let's treat her right. As you traverse Australia's diverse ecosystems, be a responsible traveller. Don't leave any waste behind and be sure to respect the environment.
Engage with the local communities with humility, and if you're visiting Indigenous sites do so with reverence. A little respect goes a long way.
Snapshots And Stories
Documenting your journey enhances the experience! Capture the magic through your lens or go old-school with a travel journal. A picture's worth a thousand words, but those words can transport you back to the very moment you felt the sand between your toes or the wind on your skin.
The Unplanned Perks
Among all the planning, don't forget to embrace the unexpected detours, random encounters, and the thrill of venturing into the unknown – they're the pulse of the road trip! Allow yourself to be open to the unknown and revel in the beauty of the unplanned.
What Are You Waiting For? It's Time To Start Planning!
In the end, planning your ultimate campervan itinerary in Australia is about mixing strategy with surprise. So, grab that map (or GPS), put on your explorer hat, and get ready to embark on an adventure that'll make even the kangaroos jealous.
To get the ball rolling on your budget campervan holiday, book your campervan hire in Australia now! GoCheap Campervans has branches in some of Australia's most iconic destinations so you can freely explore the country from top to bottom! Head on over to our website to book your campervan today!