Exploring Australia With Kids: Family-Friendly Activities And Destinations
Australia's East Coast is a treasure trove of vibrant and family-friendly adventures waiting to be explored! From the iconic Great Barrier Reef to the dazzling lights of Surfers Paradise, there's an abundance of experiences for everyone in your family.
Buckle up as we embark on a trip through 10 of the most exhilarating family-friendly activities and destinations along the East Coast of Australia!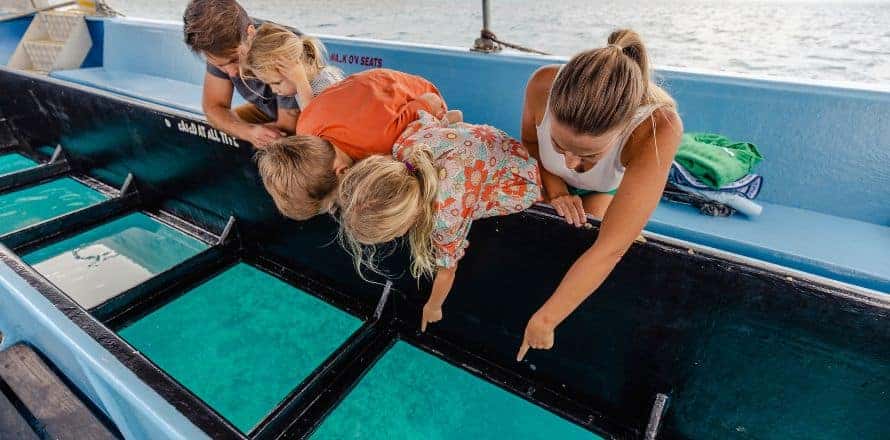 Great Barrier Reef, Tourism and Events Queensland
Great Barrier Reef, Queensland: Dive into a World of Wonder!
Picture crystal-clear waters teeming with colourful marine life, and vibrant corals swaying to an underwater symphony – that's the Great Barrier Reef in Queensland. It's not just a destination; it's an underwater wonderland ready to captivate the hearts of your little adventurers. Snorkelling, reef tours, and even introductory scuba diving await – get ready for an aquatic escapade your family will treasure forever!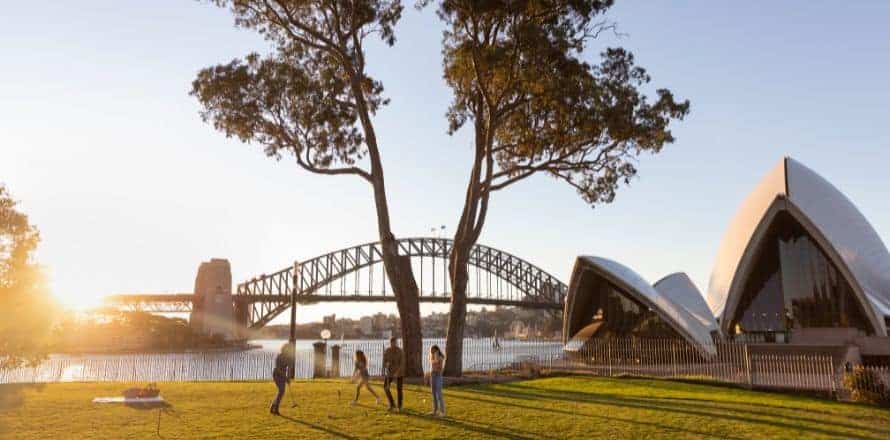 Sydney Opera House, Destination NSW
Sydney Opera House, New South Wales: Where Art and Dreams Converge!
In the heart of Sydney, the iconic Sydney Opera House stands as a testament to architectural brilliance and artistic excellence. While adults admire its grandeur, kids can join in the fun too with family-friendly tours and captivating performances. The arts come alive in a way that's both entertaining and educational!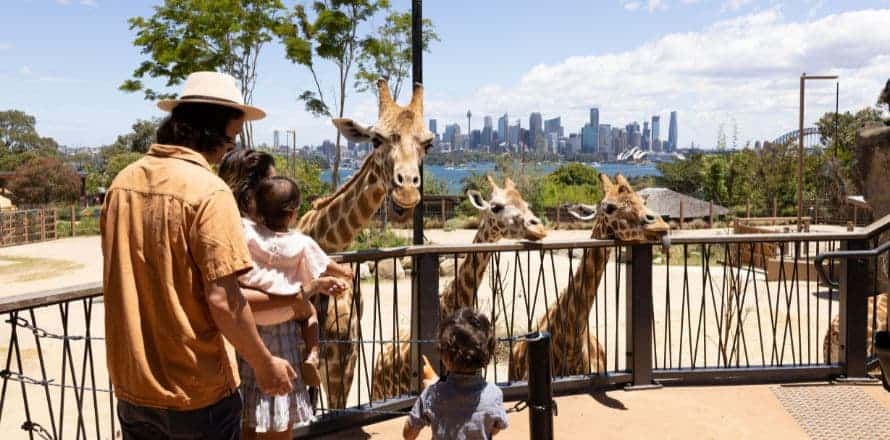 Taronga Zoo, Destination NSW
Taronga Zoo, New South Wales: Wild Encounters Await!
Prepare for a wild adventure at Taronga Zoo in Sydney! Here, kangaroos, koalas, and even platypuses become your new best friends. Beyond the sheer delight of animal encounters, the zoo offers valuable lessons in wildlife conservation. It's a fun and educational experience that will leave your family roaring for more.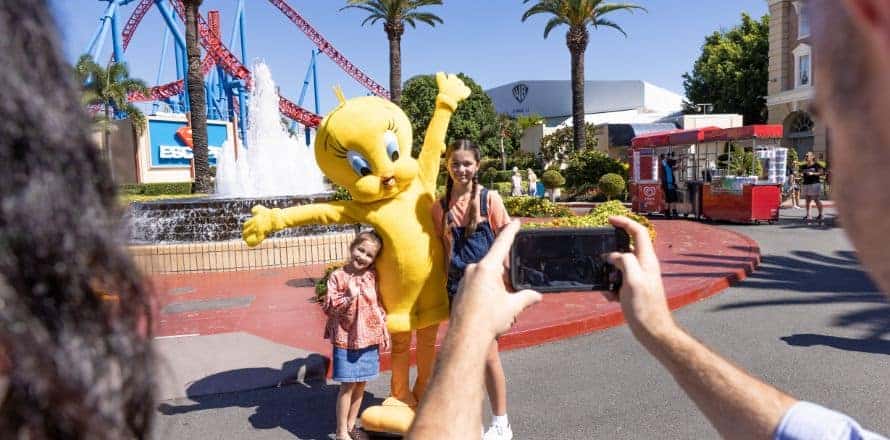 Warner Bros. Movie World, Tourism and Events Queensland
Gold Coast, Queensland: Where Fun Never Ends!
Welcome to the Gold Coast, a paradise for families seeking endless fun in the sun. Thrilling theme parks like Dreamworld and Warner Bros. Movie World promise heart-pounding adventures. When you're not zooming on roller coasters, you'll be basking on the golden beaches, swimming in the turquoise waters, or building epic sandcastles – the Gold Coast knows how to keep families grinning from ear to ear.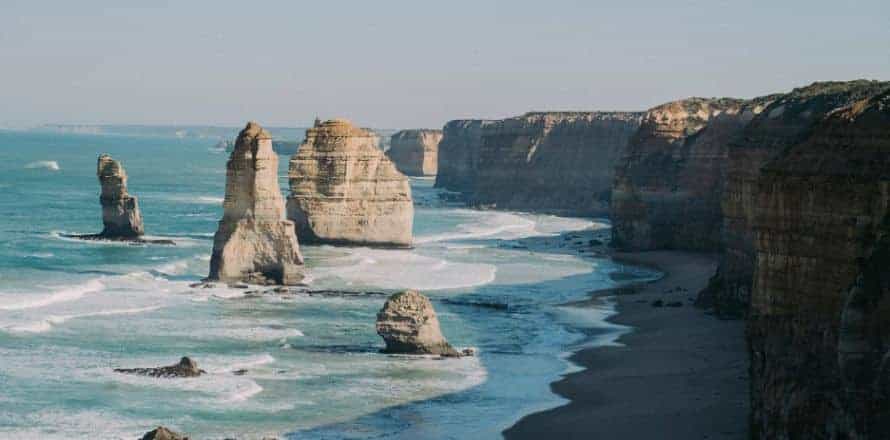 Great Ocean Road, Victoria: The Journey of a Lifetime!
Buckle up for the motorhome road trip of a lifetime along Victoria's Great Ocean Road. Majestic landscapes await, including the awe-inspiring Twelve Apostles and legendary Bells Beach. It's not just about the destinations; it's about the incredible journey, filled with breathtaking views, charming towns, and family bonding.
Australia Zoo, Queensland: Steve Irwin's Legacy Lives On!
Australia Zoo beckons with exciting wildlife encounters. Interact with crocodiles, kangaroos, and tigers, all while learning about conservation efforts. It's a place where kids can connect with nature and develop a deep appreciation for the animal kingdom – just as Steve Irwin intended.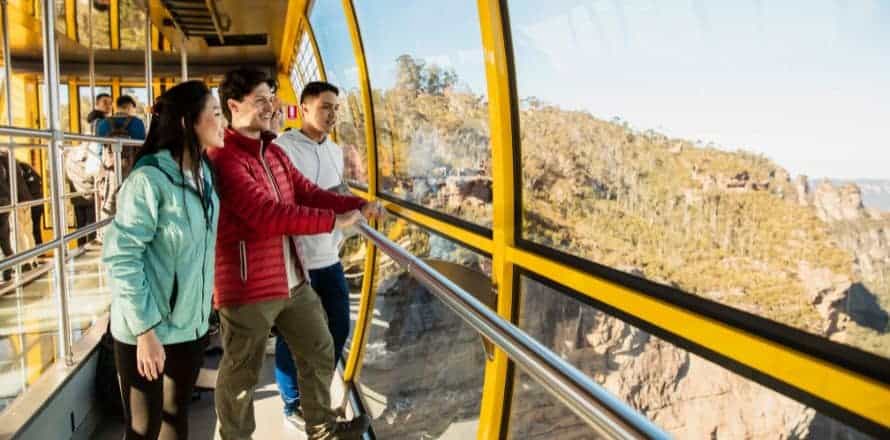 Scenic World Katoomba, Destination NSW
Blue Mountains, New South Wales: Nature's Playground!
Escape to the tranquil Blue Mountains, a short road trip from Sydney. Here, you'll find serene bushwalks, lush scenery, and rejuvenating mountain air. This is your chance to marvel at the Three Sisters, an iconic rock formation steeped in Aboriginal legend. It's a spot for family photos, exploration, and creating memories amidst Mother Nature's finest work.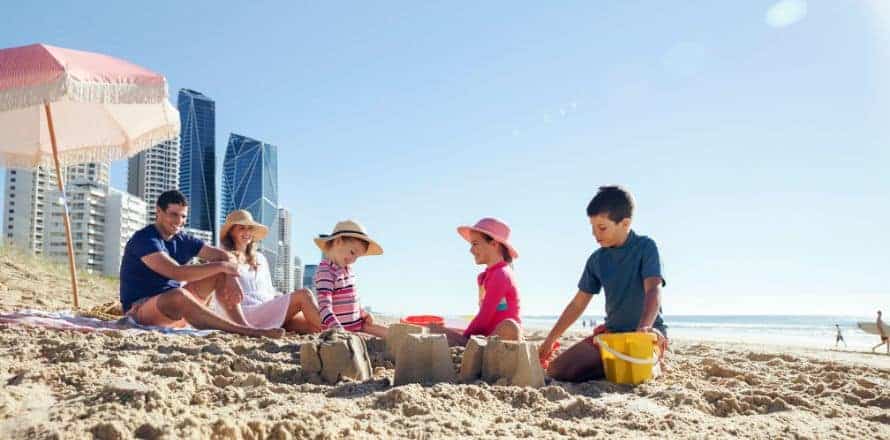 Surfers Paradise Beach, Tourism and Events Queensland
Surfers Paradise, Queensland: Where Every Day Is a Beach Day!
Surfers Paradise on the Gold Coast isn't just for surfers; it's a vibrant hub of activity for families too! Gorgeous beaches, lively shopping districts, and family-friendly eateries await. Of course, you can't miss the kookiness of the INFINITY attraction while you're in the area! The streets come alive with events and street performers, promising endless entertainment for visitors of all ages.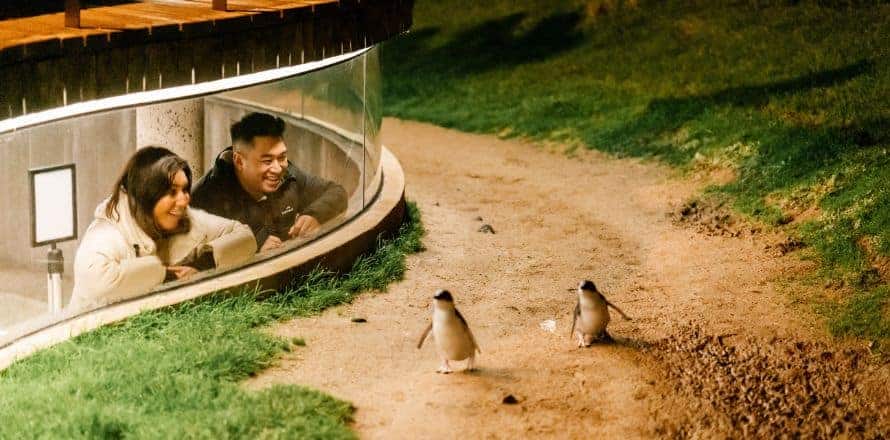 Phillip Island Penguin Parade, Visit Victoria
Phillip Island, Victoria: Penguin Parades and Koala Cuddles!
Phillip Island, just off Victoria's coast, offers a multitude of family-friendly activities. Witness the nightly Penguin Parade, where adorable little penguins waddle ashore. Make some time to drop by the Koala Conservation Centre as well, where you'll get to meet these fuzzy marsupials up close. It's an island of endless wonder and animal encounters.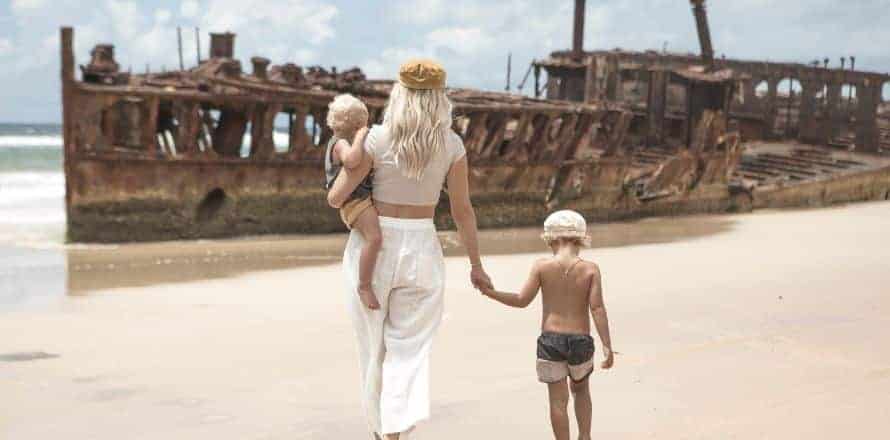 S.S Maheno, Tourism and Events Queensland
K'Gari (Formerly Fraser Island), Queensland: Nature's Masterpiece!
K'Gari, the world's largest sand island, is a paradise for nature lovers. With pristine beaches, crystal-clear lakes, and beach adventures, it's a unique family journey through untamed beauty. Get ready to immerse yourselves in nature and craft unforgettable memories together.
It's Time To Set Off On A Family-Friendly Motorhome Road Trip!
The East Coast of Australia beckons with open arms, promising families a world of vibrant experiences. Whether you're delving into the marvels of the Great Barrier Reef, soaking in the culture at the Sydney Opera House, or thrilling to the Gold Coast's delights, this coast is a playground for all. So, pack your bags, gather your loved ones, and prepare for an exhilarating adventure down under that will leave your hearts brimming with joy!
It's time to book your campervan hire in Australia now! GoCheap Campervans has branches in some of Australia's most iconic destinations so you can freely explore the country from top to bottom! Head on over to our website to book your campervan today!